Welcome to The Simba's Pride Wikia!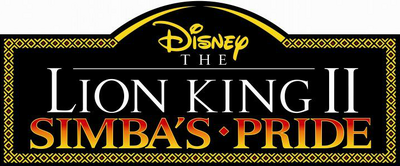 We currently have 43 articles since our launch in January 22, 2013 and 1,586 total contributions have been made.
A Word from the Founder.
Hi, It's me, the founder, here to talk to some of the users. Welcome to our Wiki! We can't wait to start working with you, and there's still a lot to do, and not that much time to do it in. We'll start by adding in the first article, which will be the movie. Then, by the time we're done, we can start adding in other things (Like the Characters, Books, Toys, ETC). We do NOT want separate pages for the cast's gallery. We can just add those in on their own pages. Thanks for taking time to read this, and be sure to read the community message to hear about updates and when new users are promoted to admin and chat-mod. Thanks! TheNewGuy01 Just Eat It!
Featured Article
Warning! This page contains MAJOR spoilers for those who have not seen The lion king Or The Lion King II: Simba's Pride. Caution is advised.

Kovu is the Tritagonist of the Film. He He Kiara's Boyfriend, And very Sneaky. He was rasied by Zira to Kill Simba, Until... Read More...



Alternately, if you are having problems editing, you may want to try our Sandbox before making any edit.
Don't add any spam pages. That results in a Block.
Don't add Fanart/Fiction to official articles. That results in a serious block.
Any user who adds a link to Pornographic sites will gain a 1,000,000 year block.
Thanks for taking time to read our Rules! Plus, if you happen to find anything wrong on the main page, feel free to tell an admin! Thanks!
Need Help?
Sister Wikis
Hello, Everyone! The Simba's Pride Wiki has two Sister Communities! First one is The Lion King.
Also, please visit the The Lion King Fanon Wikia. A Fanon Wiki where you can add your own Fanon stories and characters!

Poll
Advertisement