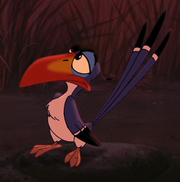 Zazu is a character in The Lion King II: Simba's Pride. He is a hornbill bird who works for Simba as his majordomo.
Biography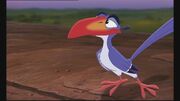 Zazu is very protocol, as he makes out in the film.
At first, he was Mufasa's majordomo.
Persona
Zazu is purple / blue with a bright orange / yellow beak.